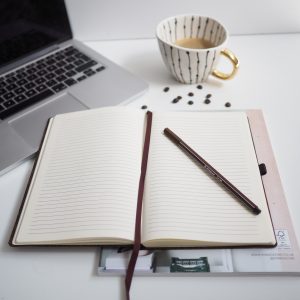 Now that Nanowrimo is over, I never want to write again. OK, not really. But I'm taking a break.
This year was my fifth Nanowrimo and my third win, clocking 50,330 words in November. I kept on saying that November was for writing, and December was for editing, but now?
I take it back.
Because I had forgotten another golden rule of writing: shelve it for a while to get some distance from the project before editing… aka killing your darlings. Good advice.
So I'm filing the novel that still has no name away for this month, and revisiting it come the New Year. And I thank all of you for your patience in my quasi-sabbatical from regular posting and tarot card of the day social media updates.
In the meantime, want the vibe of my novel about a psychic consultant for the police? Here's the music I was listening to while I wrote it.
Did you know that it's Giving Tuesday? In that spirit, here's an episode of the Daily Shine podcast about giving gifts thoughtfully.
Lunar Eclipse Energy! (among other things)
The energetic shifts have been so dramatic lately that people have been reaching out to me to ask, in various different forms, for help.
While I can't prescribe a specific spell, remedy, potion, or cure-all to accommodate everyone, here are a few things I've been recommending lately. Please take what works for you, and leave the rest. Or try things to see what may work for you, and move onto a different thing if it's not your cup of tea.
Stick with it for a little while though… if one day of EFT/tapping doesn't shift things immediately, it's not that the solution isn't working… it may be that you need to give it a bit of time.
The energy is weird right now. Here's some links that may offer tools, and help to explain the energy of the lunar eclipse that happened Monday at 4:44 a.m. EST (and is still being felt):
Cleanse Thyself: Energetic and Home Cleansing (remember that one and done is not how it works with spiritual hygiene.. you have to upkeep it)
Astrology Info from Lisa Salvatore: Illumination As We Build Up Towards 11/30 Eclipse (I highly recommend watching the video as well)
Blessings,
~*~Hilary~*~
www.tarotbyhilary.com
hilary@tarotbyhilary.com
Book your reading here.
Schedule Appointment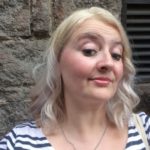 HILARY PARRY HAGGERTY is a tarot reader, witch, mentor, editor, and teacher. She has been reading tarot for over 21 years (13 years professionally). She was the winner of Theresa Reed's (The Tarot Lady) Tarot Apprentice contest in 2011, and has taught classes on tarot and spell-work at The Tarot School's annual tarot conference Readers Studio and at Brid's Closet Beltane Festival. She writes a weekly blog on tarot at her website www.tarotbyhilary.com and has been featured in Maxim Magazine and BuzzFeed.

If you found this article helpful, please share it with your friends using the handy-dandy buttons below. 
© Hilary Parry Haggerty | Tarot by Hilary
Popular articles
The best way to start…is just to start

What is no longer working
The post You're right: the energy is intense right now! appeared first on Tarot by Hilary.
Read the original
Thanks to the Author: Hilary